Schools throughout Australia are working with artists to bring aboriginal art into their grounds and display it with maximum effect and appeal as part of their Reconciliation Action Plans.
Bay Media was approached by one such artist, Heather Kennedy, a Trawlaway Plemiernier Bunurong artist, who was commissioned by a school to paint all sides of a 40ft storage container with her artwork. The container was situated outdoors, exposed to the elements. It would not have been practical for the artists to hand paint the entire container, nor is it likely the paint would have lasted in the environment. To further complicate things the container would be actively used for storage so access in and out via multiple doors was be required.
Bay Media recommended Heather Kennedy provide artwork at regular canvas size of 1800X1200mm. We then take the artwork, digitise the image and reformat the works to suit the space provided. To effectively digitise the artwork and recreate on a far larger scale, we needed to break the artwork down into multiple high resolution images using specialist photographic and lighting equipment then effectively sew the images back together before colour matching and reformatting the image to suit the space, which in this case was over 60 square metres in size.
Once the final design had been approved by both artist and the school the banner was UV printed onto a premium quality vinyl with keder on all edges. This was secured to the container with aluminium sail tracking. For the doors which were in continuous use we used a high-tack Self Adhesive Vinyl that would not interfere with moving parts and the functioning doors.
Out team of installers worked to get the installation completed in a timely manner and the results were breathtaking.
The project was delivered on time and on-budget with minimal disruption to school operations.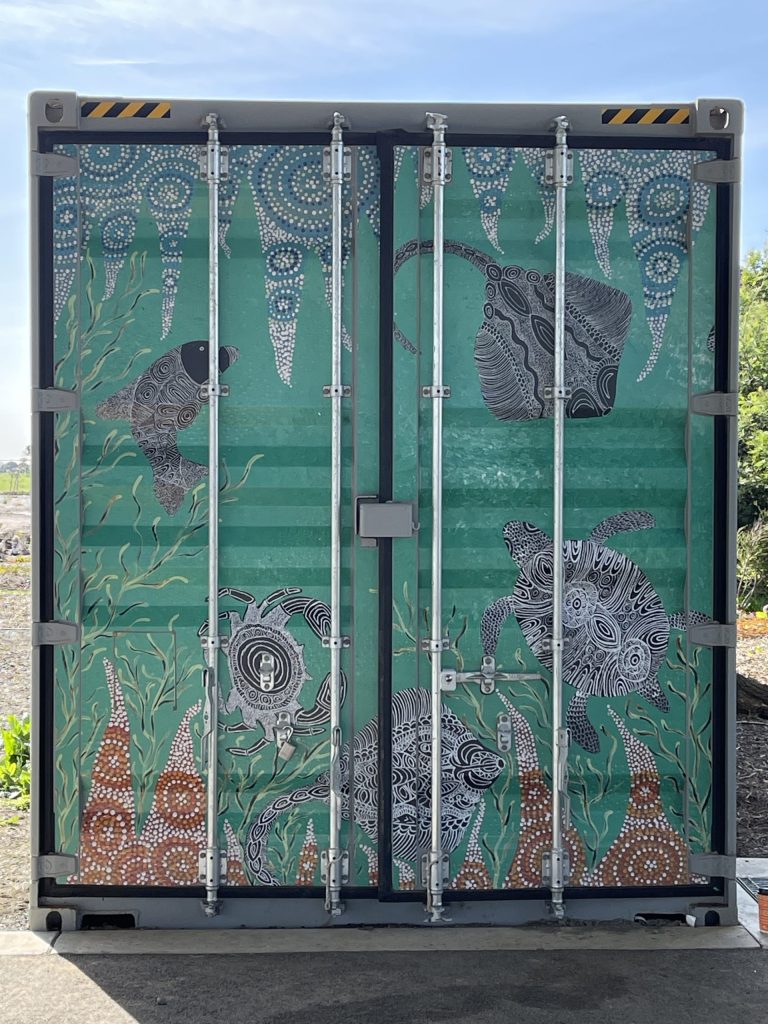 Bay Media has teamed up with indigenous artists around Australia to provide stunning indigenous art graphics, custom designed and printed in large-format to cover internal and external walls, hoardings, windows, shipping containers, benches and planter boxes in schools, parks, commercial buildings and activity centres.
Once the artwork has been selected and digitised we work closely with the artist to match the colours used in the original artwork and format the image to suit the location into which it is going whilst preserving the original meaning of the artwork.
Our process includes;
Sourcing artwork (if required)
Artist and client consultation
Digitisation using ultra high res cameras and scanners
Colour matching
Reformatting artwork to suit the space and size into which it is going
Print and installation
Bay Media offer a comprehensive range of graphic design services to assist with any additional image manipulation if required.
Our print methods ensure the installation looks great for an extended period of time and are able to stand up to the demands of heavy traffic.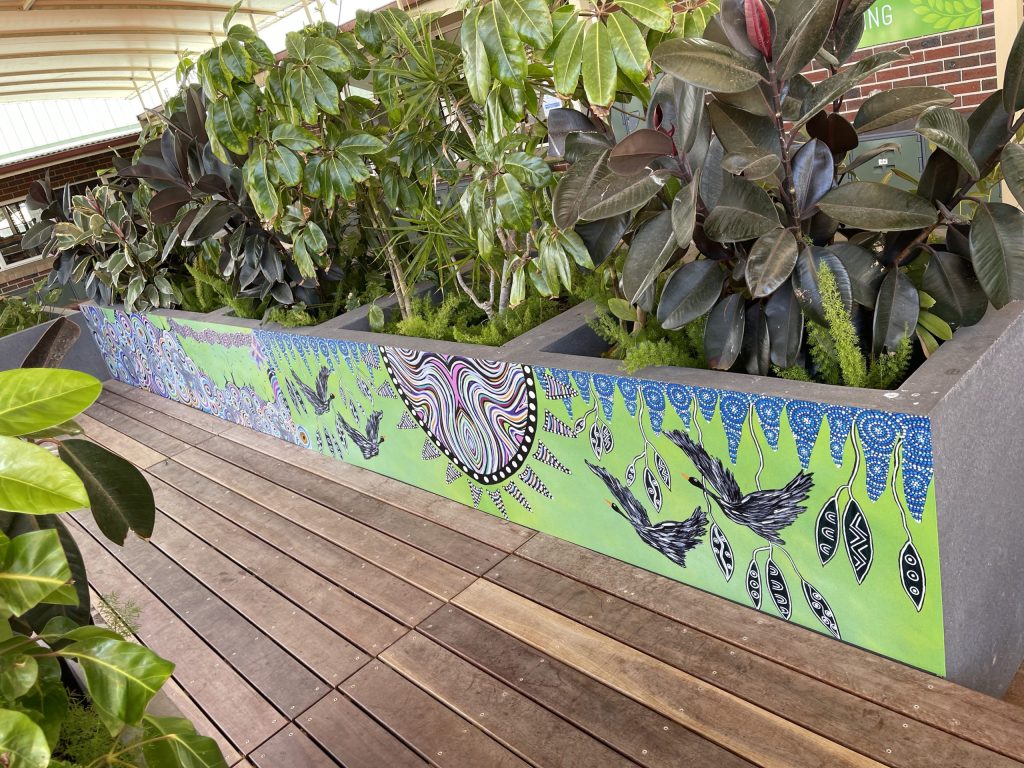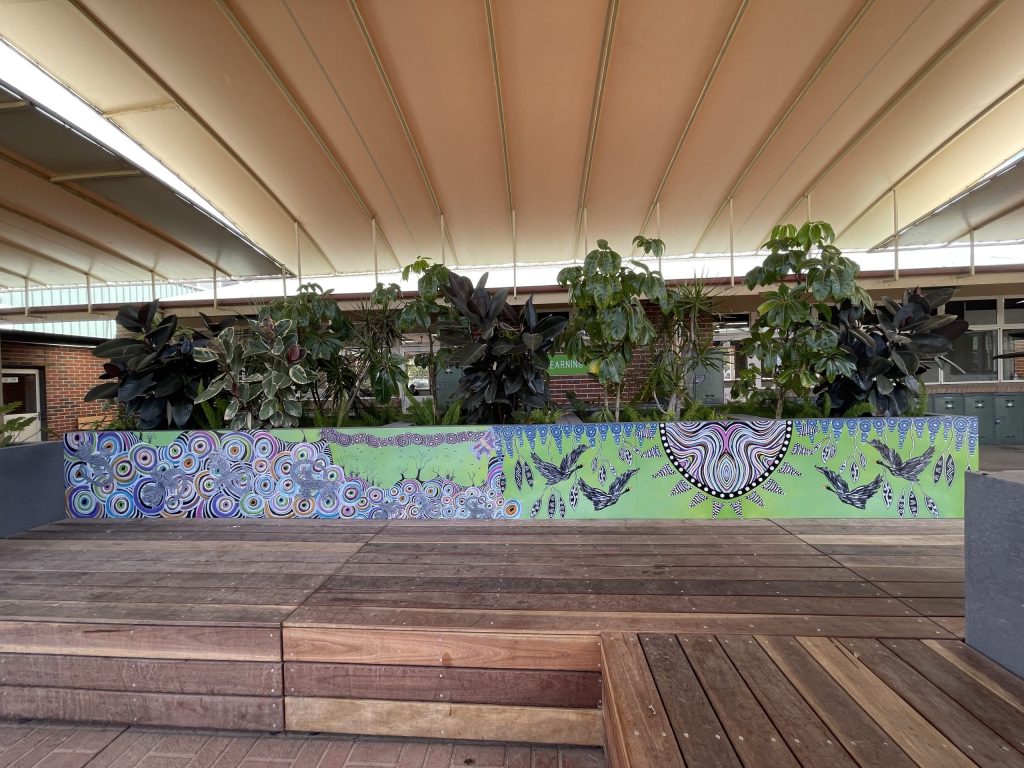 Check out the products further HERE