Beautifully designed banners may be what catch your eye, but did you know that the hardware used to hang and change the banners can make a huge difference to the cost, safety and reliability of your banner advertising?
Bay Media's exclusive BannerDrop is a banner winch system used to install and support large format media and hanging banners.
It eliminates the need for expensive equipment and workers to change over hanging banners, vastly reducing the cost of advertising.
BannerDrop supports banner displays of all sizes and can be customised to suit your individual needs, allowing you to turn existing empty spaces into branded, revenue-generating promotional spaces.
Save time with quick banner changeover
Traditionally, every time a shopping centre, office building or events space wished to change their banners, it would require a team of professionals to come out and change them manually. It was costly and time-consuming.
Now, though, the BannerDrop banner winch system means you can create unlimited new promotional and advertising opportunities by turning ceiling space into advertising space at the touch of a button.
There's no need to organise equipment hire or installation crews – if you can push a button, you can change your banner. It's that easy and that quick.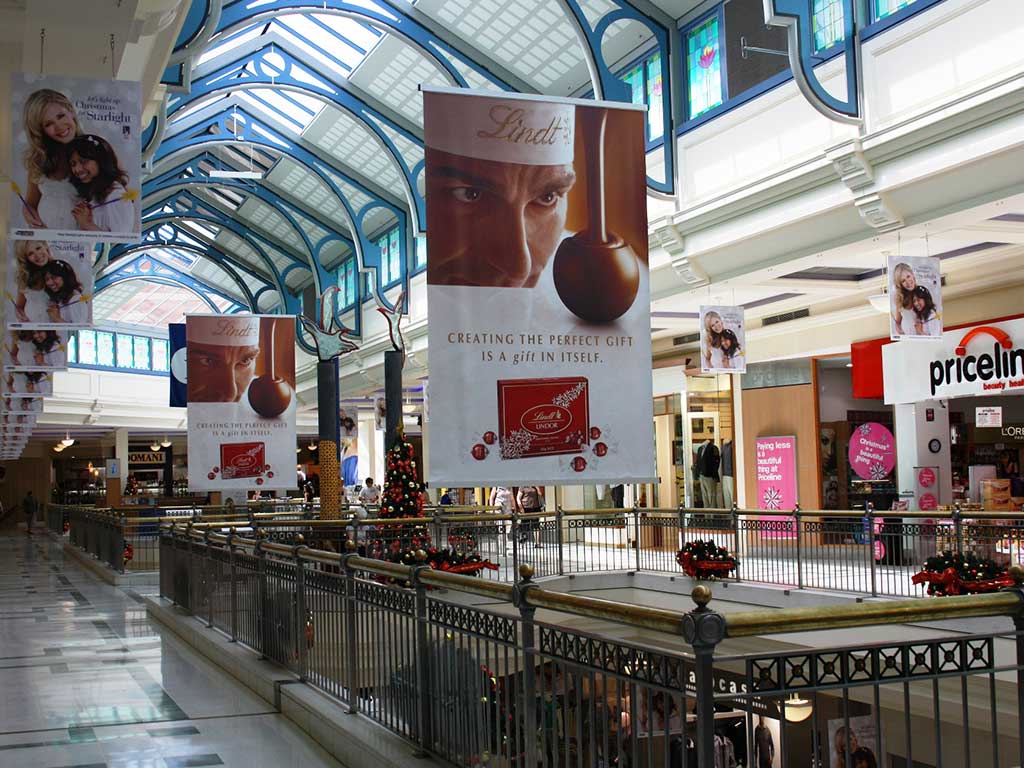 A safer way to change banners
The scaffolding and heavy access equipment required to manually change ceiling banners can be a safety hazard for workers, and if the space is still open while installation is happening, it's a risk for your clients too.
Gone are the days of facing the dangers associated with mechanical lifts and rope access simply to install a banner.
BannerDrop eliminates the safety risk and the potential liability it poses for your business with its automated banner winch system.
The BannerDrop system allows you to change and adjust hanging banners at the push of a button, eliminating the need for expensive specialised equipment and personnel, providing greater flexibility when it comes to installation and ongoing operation.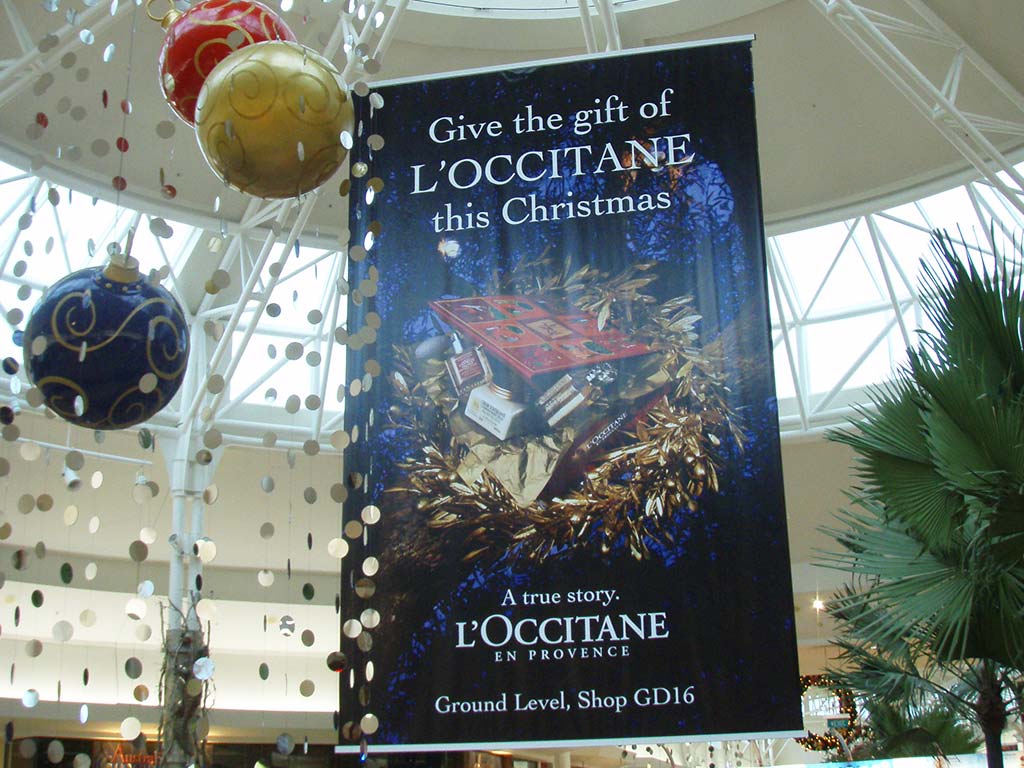 Banner sizes to suit your space
Bay Media's BannerDrop can be customised to suit spaces of any size or configuration. Want to fill a large ceiling space? No problem. Need something bespoke to fit into that narrow corridor? We've got it covered.
Our banner winch system can lift banners ranging from 4.5 kilograms up to a massive 450 kilograms.
Whatever the size, weight or configuration of your indoor hanging banner, BannerDrop offers the ultimate solution.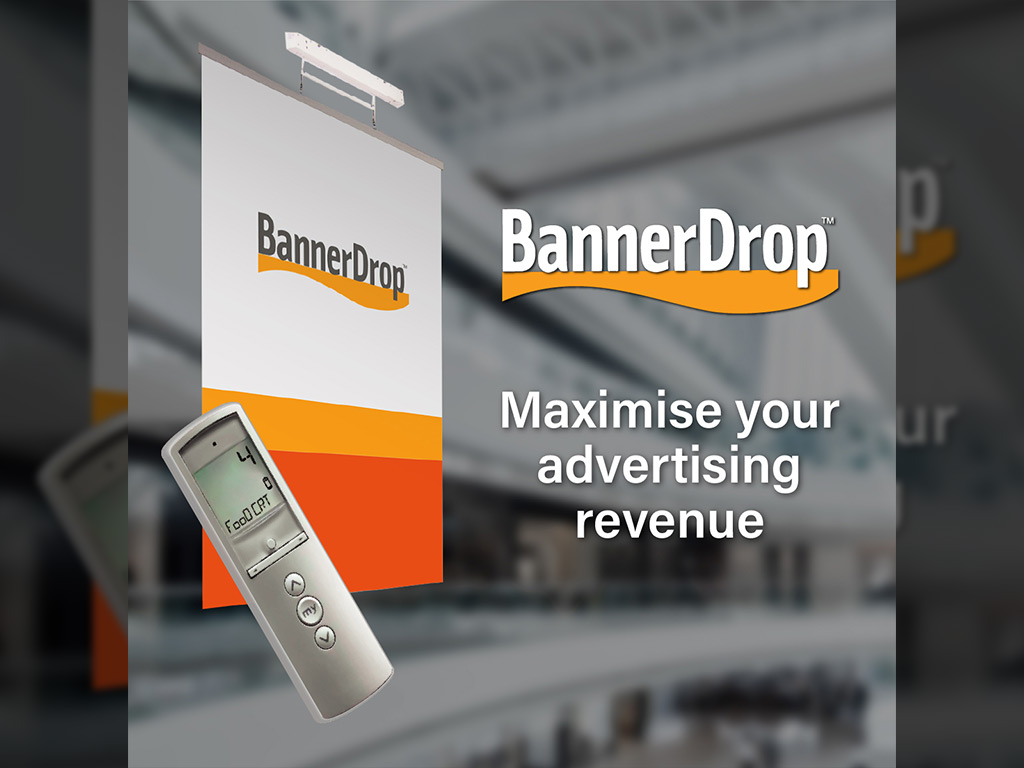 Maximise your space and save money
Bay Media's exclusive BannerDrop helps you turn existing empty spaces into branded, revenue-raising spaces – and at a fraction of the cost of traditional systems. In fact, BannerDrop customers save on average $3,000 per installation.
BannerDrop technology is exclusive to Bay Media. Contact us today to discuss your individual requirements and let us show you how you can turn your empty walls and ceiling spaces into high revenue-generating spaces.
Call 1300 554 936 or send us a message via our contact form here.